We are NU Chocolat
NU Chocolat is a family owned and operated chocolaterie based in Burlington, VT.
Master chocolatiers Kevin & Laura Toohey expertly craft all of their chocolates onsite by hand. Their son and daughter, Rowan and Virginia Toohey manage the business, including their beautiful retail boutique located near the historic Lake Champlain Waterfront.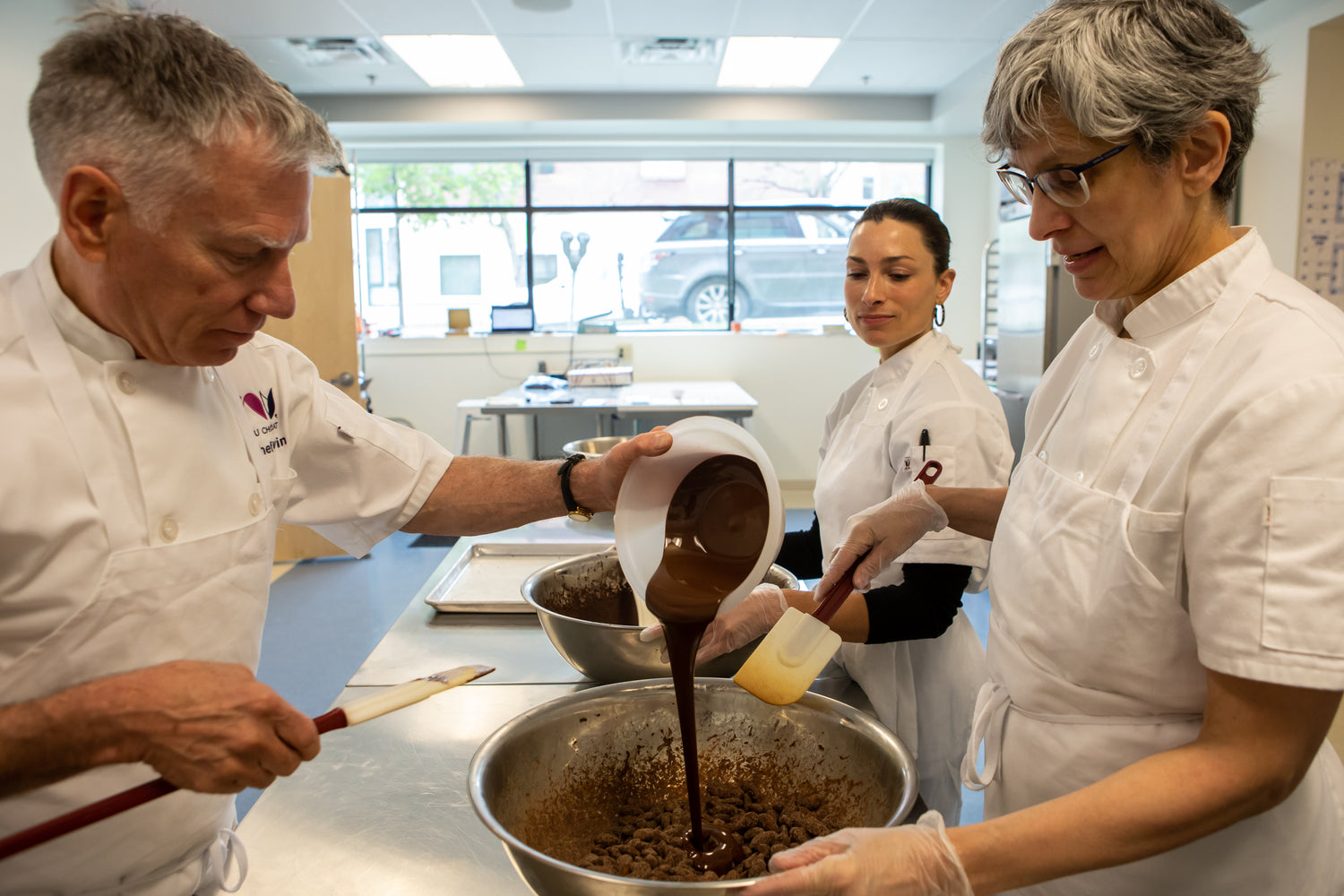 Swiss Training
Kevin Toohey trained with master Swiss chef Rene Neussbaum in 1979, undergoing a traditional three year apprenticeship in the Swiss lineage. Together, Kevin & Laura have mastered the art and craft of chocolate, producing some of the highest caliber chocolate in the world right here in Vermont.